1036 B Street, Hayward, CA  | 510.888.1092 | website
I made reservations for dinner at Bijou, the new local restaurant in Hayward, to celebrate Mr. K's birthday last week.  We haven't been over to B Street in quite a while and I was surprised how different the block looks, especially with the new Century Theater complex across the street.  My god, are we still in Hayward?  Bijou is sleek and modern, completely out of place – but it looks good.  In fact the whole street suddenly looks remarkably shiny.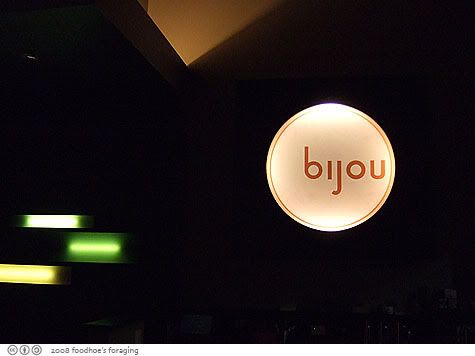 The menu features French/California cuisine prepared by french chef Christian Nam-Hee and showcases seasonal, organic ingredients.  There are the few restaurants in the area like Paradiso, CreAsian and even Neumanali that aspire to rise above the many fast food joints and chains which sadly represent our local dining options, but you could tell you were still dining in the suburbs.  Bijou has busted out of the suburban frump and with a menu of delicious food and friendly service, we are hopeful it can last in this economy.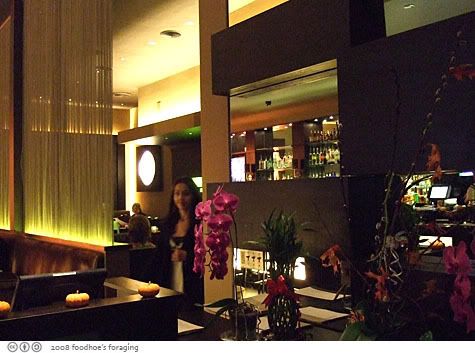 Just about everything we ordered was pan seared – which is fine by me, I love how the searing crisps and caramelizes the surface, sealing in the natural juices and flavor.  We started off with Pan Seared Goat Cheese served on a bed of mixed greens tossed with a Dijon vinaigrette (13).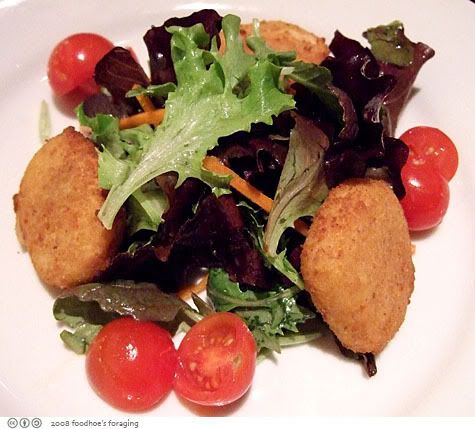 The fresh greens were lightly dressed with a well balanced vinaigrette that was able to stand up to the richness of the goat cheese and the sweet cherry tomatoes.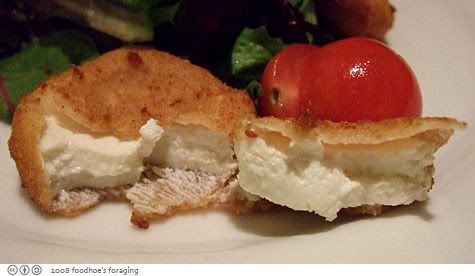 Whoever said the plates are small on Yelp.com must be used to dining at Claim Jumpers.  We also appreciated that everything was very reasonably priced, both of our entrees were priced well under $20.   Here's the one non pan-seared dish that we ordered from the small plates section of the menu.  Salmon Tartare (8) served over slices of toasted baguette. Each mound of salmon fit perfectly onto the toasted bread.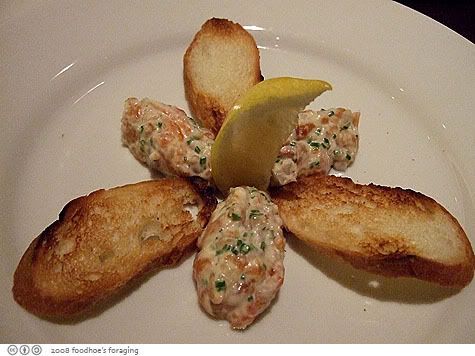 It was a luscious combination of chopped salmon mixed with creme fraiche, maybe a little horseradish and green onion that was bright and fresh, the richness of the cream offset with a squeeze of lemon juice.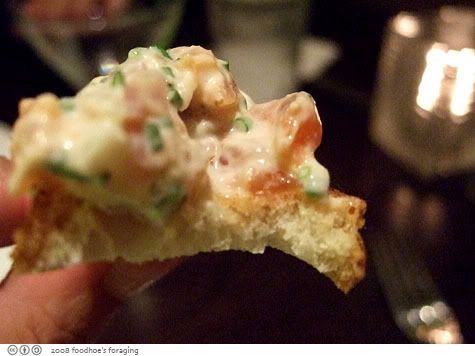 Another small plate that we shared was the Pan seared Sea  Scallops (9).  They were sweet and succulent but we wished they had been pan seared with a little bit more gusto, although the insides were creamy like custard.  The dish came with a small mound of velvety soft steamed spinach swimming in a rich and buttery champagne reduction sauce that we wanted to lick off the plate.  Hey, whatever happened to the bread our waiter promised?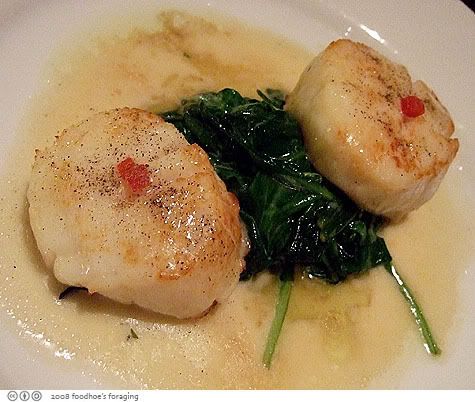 I had the Lamb Chops (16) entree, which was seasoned with herbes de provence and pink peppercorn rub, served with garlic mashed potatoes.  This was my favorite dish, the chops were like savory lollipops that melted in your mouth, juicy and fragrant with lavender, garlic and rosemary.  The scoop of potatoes was thick and heavy with a dense texture that reminded me of potato salad… please sir, we need more gravy!
Mr. K had Seared Duck Breast (17) served with champagne grape sauce and potato wedges.  The sauce was a thick reduction that was drizzled artistically over the tender slices of duck but I secretly would have liked more of it…  It was good, but we agreed the lamb chops were better.  The fresh grapes were sweet and juicy and added a bright light flavor to the rich dish.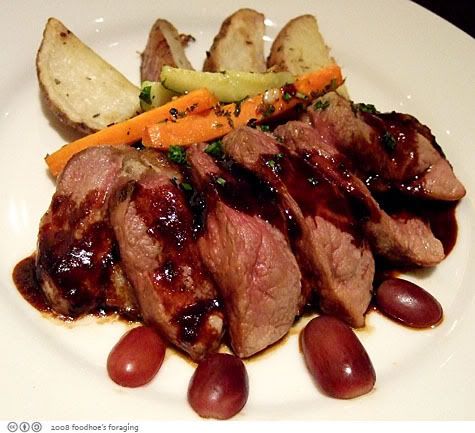 Our server Frankie had said that the lamb was his third favorite entree, the skirt steak and sea bass being one and two – which makes me want to come back to try those.  The service was great, the staff was casual and friendly and our server was knowledgeable and enthusiastic about the menu.  Unfortunately I had to pass on dessert since I had a big slice of chocolate mousse cake for breakfast and dim sum for lunch….  all in all it was a very good food day.
In front of the restaurant are tables that look like a good spot to hang out on a nice warm sunny day.  I'm looking forward to come back to check out the lunch menu and outdoor seating soon.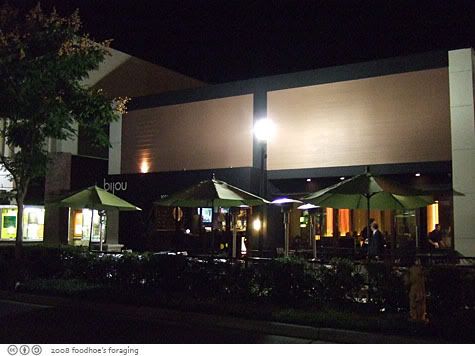 As we were walking to our car, a man came up and offered to sell us some $50 rib eye steaks for $20.  Yes indeed, we still are in Hayward after all…